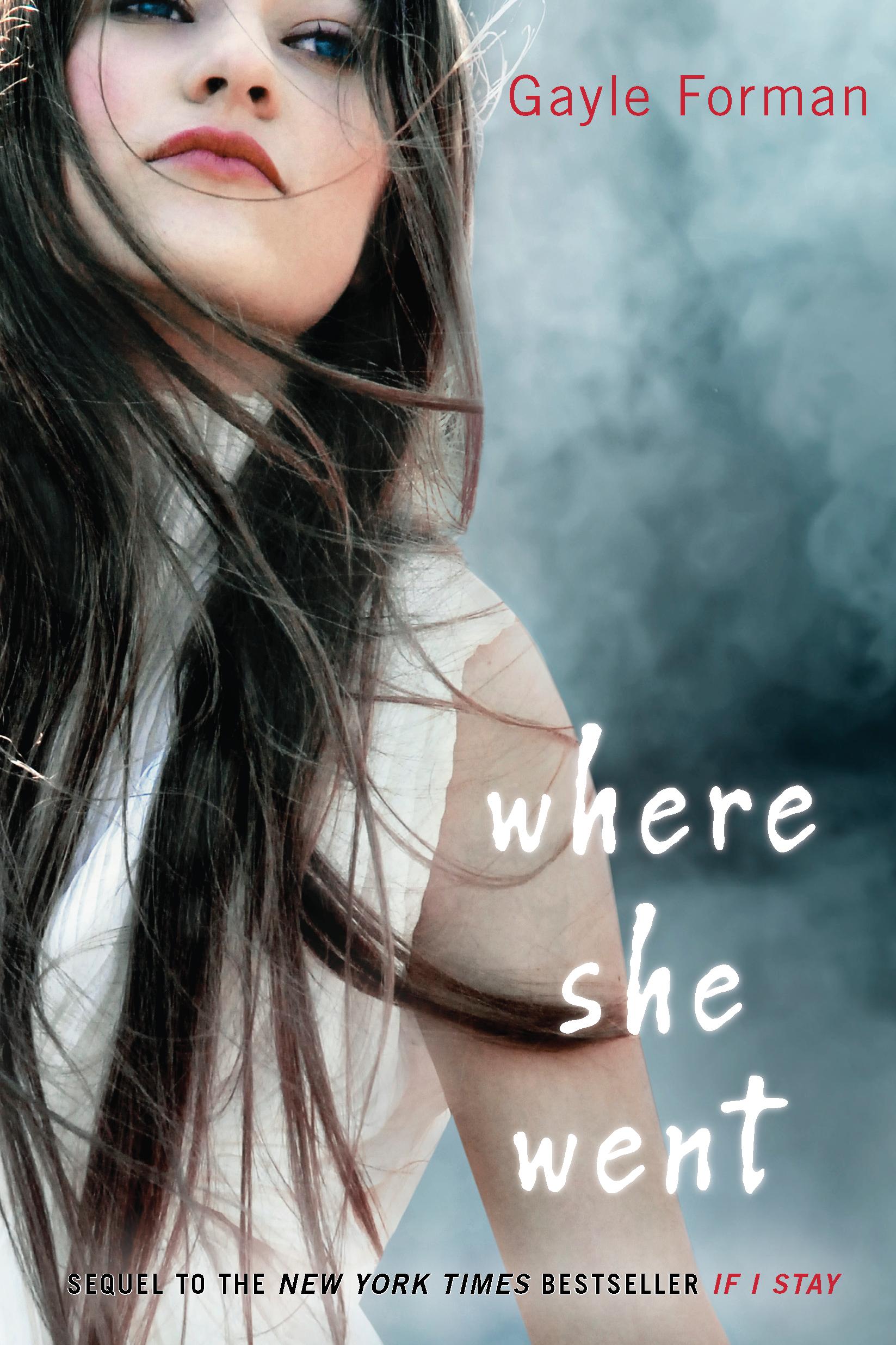 Title:
Where She Went
Author:
Gayle Forman
Series #:
2
Genre:
YA/Contemporary
Rating:
★★★★★ (a hundred more if possible)
It's been three years since the devastating accident . . . three years since Mia walked out of Adam's life forever.

Now living on opposite coasts, Mia is Juilliard's rising star and Adam is LA tabloid fodder, thanks to his new rock star status and celebrity girlfriend. When Adam gets stuck in New York by himself, chance brings the couple together again, for one last night. As they explore the city that has become Mia's home, Adam and Mia revisit the past and open their hearts to the future-and each other.

Told from Adam's point of view in the spare, lyrical prose that defined If I Stay, Where She Went explores the devastation of grief, the promise of new hope, and the flame of rekindled romance.
First of all I want to say how strong the If I Stay series is. I loved its first book -- If I Stay, and now I absolutely
adore
Where She Went. Well, basically, you can read the series in any order at all. But I suggest sticking to the chronological pacing. ☺
In this second book, we are reading from Adam's point of view. And, you guessed it, Adam's now a big-time rock star with an even-bigger girlfriend in terms of show business. But he still is, truly, madly, and deeply in love with Mia, and he thinks that there's is no one out there who could replace her.
And I both hate and love Adam and Mia. On Adam, Well, all of his sadness, anger, hurt, and pain from Mia were the roots of his success, the cause of Shooting Star's hit albums, yet he couldn't even bring himself to tell Mia what he truly feels. Well, true, I believe that it's not that easy at all, but it's been eating him alive for the past three years. What I love about him, well, is that he couldn't just hurt Mia, in any way, even if he would wanted to, because that's what those three years did to him. He held on too much to something his heart desires but his brain tries to forget. He even feels sad whenever Mia cries. On Mia, gurl, why
didn't
you explain earlier? Maybe things could have gone better than they were. MAYBE YOU SHOULD HAVE BEEN MARRIED BY THIS BOOK YOU KNOW. (But I guess
Where She Went
wouldn't have such an amazing plot if that happened.) (P.S. You'll understand when you read it!)
And to top it all, I loved the writing, how Gayle Forman would make us anticipate and speculate about what happened
then
, and what will happen
now,
now that Mia and Adam are basically taking a tour around New York City. I also loved how I could feel each moment as much as the characters did. (Thus the crying I've been trying to hide)
Okay, to settle things, I
did
cry in both of the two books, okay. It's just so amazing in all ways possible. It feels true; Like Mia and Adam wrote the story themselves. *Again, praising Gayle Forman for that*
Where She Went
is a compelling love story about reconciliation, the hope of mending the broken pieces, and starting over.
And it's just amazing, how everything comes to life, like all the cliché love quotes are actually true -- for example, "if you two are really meant for each other, then fate will bring you closer." or something like that. Kidding aside, I can't explain how much this series touched me. I highly recommend it to anyone wanting a wonderful read.